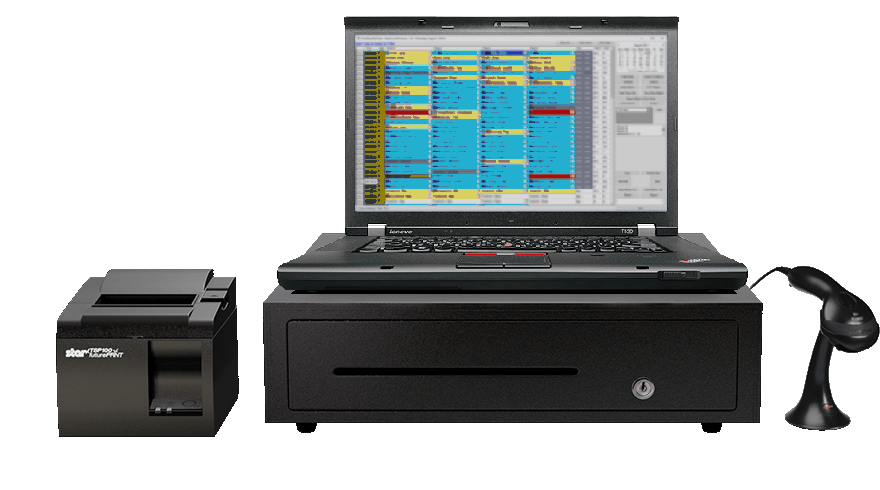 Electronic Tee Sheet & Point of Sale
Proshop Tee Times is a complete, user friendly, and highly efficient software solution for your course.
Our software will help you increase revenue while decreasing expenses.
If we don't increase your profits enough to pay our services, you won't be billed.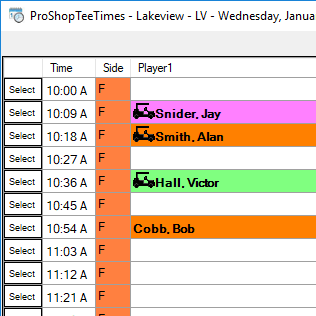 We pride ourselves in having one of the most intuitive electronic tee sheets on the market.  Get started today and you will have mastered it by tomorrow. Our tee sheet has been battle tested and proven to be extremely reliable with over 10 years of industry use.
Our Point of Sale solution was built for speed. Check people in and sell concessions with the fewest clicks possible so your customers spend less time waiting.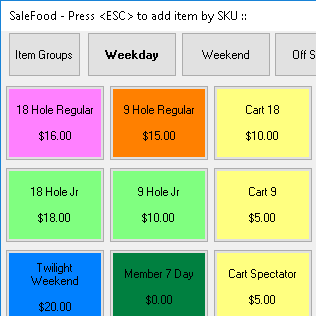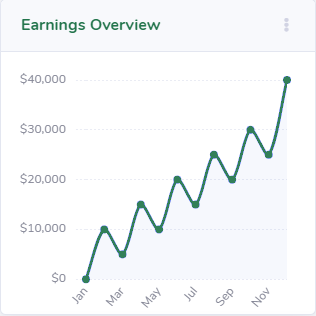 Make smarter business decisions with dozens of on-demands reports generated within Proshop Tee Times. Track revenue and growth of your course in real time. Transitioning to Proshop Tee Times? We'll create custom reports that match what you're used to!
Turn slow days into profitable ones with email and text marketing! Proshop Tee Times will analyze your tee sheet for you, and on a slow day you will receive a text with options on promotions you can send to generate business. An extra foursome or two a month more than covers the entire cost of our software solution!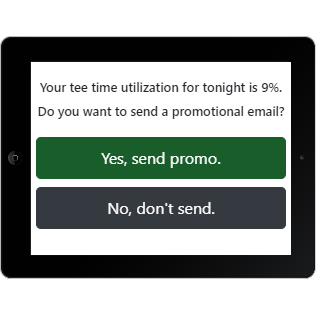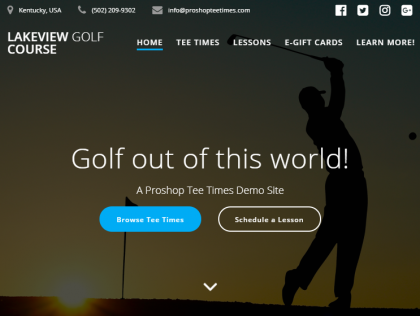 We'll create a modern, professional, search engine optimized website for your course! Reach more players with your site topping the search engine rankings. There are never online booking fees when using the Proshop Tee Times booking engine on your site!
We will customize our software to meet your needs!
Our goal is to make your life easier, and in our experience no two courses are alike.

If there are software changes that we can make to improve your life we're happy to do so!
Simple, pay as you go flat rate pricing structure with no hidden fees or restrictions, and your rates will never go up!
Electronic Tee Sheet
Contact Management
Online Bookings
Reporting & Analytics
Email Marketing
More!
Tee Sheet & Point of Sale
All Tee Sheet Features
Credit Card Processing
Inventory Control
Loyalty Rewards
Gift Cards/E-Gift Cards
Member Accounts
Full Service Kitchens: +$150/month
Professional Design
Tablet and Mobile Friendly
Course News & Conditions Widgets
Make Changes Anytime
Embedded Booking Engine
No Page Limits
We also offer the following addons if you're interested. We offer these at cost, and do not profit from these services.
Send promotional text messages and tee time reminders!
Pricing: $10/month which includes 500 texts,  $0.02/text thereafter
Our basic email marketing module is included with Proshop Tee Times, but we can also integrate with 3rd party services such as MailChimp, Constant Contact, Get Response, and more.
Pricing: Integration and contact sync is free.  Cost of 3rd party service varies and is not included.