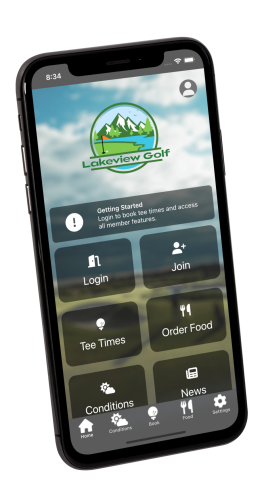 Provide your customers with a more compelling and convenient experience both on and off the course.
Every time your customer unlocks their phone your logo will be there, reminding them to come out and play.
Our mobile apps allow you to increase engagement with push notifications and new options such as mobile food ordering.
Everything You Need To Know In 6 Minutes
This short Youtube video provides a quick walkthrough of our mobile apps. We quickly touch on the user experience for your customers while also highlighting the benefits for your course. This video covers everything on this page and more.
Place Your Logo On Their Home Screen
Your customers will be able to freely download your app on the Apple App Store or on Google Play. Once installed your course logo will be placed on the home screen of their smart phones. They will see your logo alongside the apps they use every day and constantly be reminded to come out and play.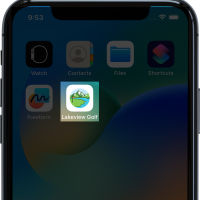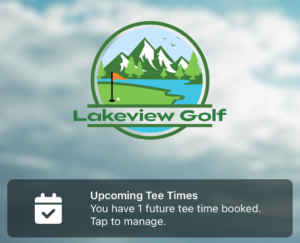 Our mobile apps only present relevant pages and information to each user by adapting to their account and contact types.
We provide the best booking and account management experience with persisted logins. After your customer logs into their account for the first time they will not be asked to provide a username or password again when booking future tee times or managing their account.
Customers will see alerts and reminders for upcoming tee times, tracking the status of food orders, and any account noticed on the home screen of your app.
Start Sending Push Notifications
Push notifications allow you to increase engagement with your course at no cost. (Unlike traditional text message marketing.)
You can send push notifications to all app users or target your notifications to specific contact groups and member types.
Push notifications may optionally contain actions which will route customers to the pages or information you'd like them to see when tapped.

Allow your users to place food and beverage orders within your mobile app with this optional add-on.
As a manager you define which pickup or on-course delivery options are available, including the schedule and menu for each.
Customers can order food and beverages within your mobile app, they can pay, tip, and track their order status all in one place.
Write Once, Publish Everywhere
Our new app platform allows publishing news to your app users, website, social media pages (facebook and twitter), send email campaigns, and push notifications all with the click of a button.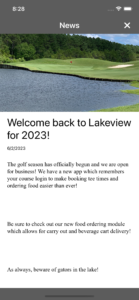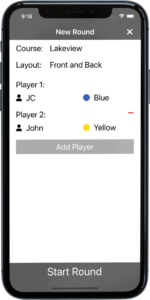 This is still a new product with a lot of exciting updates and features still on the way.
We're looking forward to introducing an electronic scorecard, hole-by-hole gps, and GolfGenius integration with score entry in 2023.
Customized To Meet Your Needs
We design our apps from the ground up to match the existing color scheme and style of your course.
There are no limits to the number of pages, buttons, links or menus in your app.
We offer straightforward pricing per course for our mobile apps. There are no contacts with our mobile apps, you may cancel anytime.
Limited Time Offer: 
Allow us to launch your app before October 2023 and receive a $100/month discount for the first twelve months.
Optional Add-Ons
Mobile Food Ordering: +$150/month
Contact JC for mobile app inquiries or fill out the form below.